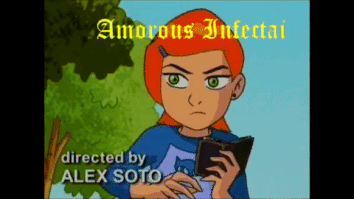 Amorous Infecta is a spell used to make all nearby animals fall in love with the target.
In The Visitor, Gwen uses the spell on Wildmutt, making dogs fall in love with him.
Etymology
Edit
This spell is a play on the word amor, which is Portuguese and Spanish for "love". In addition, infecta is a play on "infect".