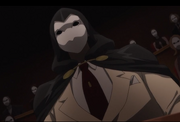 Samantha Vanaver Father.
History
"Beware the Court of Owls That watches all the time Gazing from the shadows Behind cement and lime They see you at the hearth They see you in your bed Take care, beware, or they will send...A talon for your head."
Section heading
Write the second section of your page here.