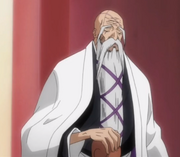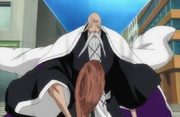 The Head Captain of the 13 Court Guard Squads. He is over 1,000 years old. 
According to old man Yama he has been the the Head Captain for over a thousand years because no Soul Reaper has been born in that entire time stronger than I.
Powers
Ryujinjakka is the most powerful Zanpukto.
Techniques
Ikkotsu
Sokotsu
Community content is available under
CC-BY-SA
unless otherwise noted.