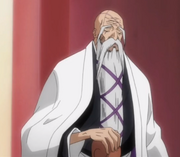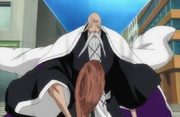 The Head Captain of the 13 Court Guard Squads. He is over 1,000 years old. 
According to old man Yama he has been the the Head Captain for over a thousand years because no Soul Reaper has been born in that entire time stronger than I.
Powers
Ryujinjakka is the most powerful Zanpukto.
Techniques
Ikkotsu
Sokotsu