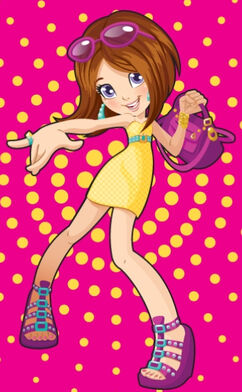 Lila Ruth Buchannon McLoughley Draper is a character from Polly Pocket.
She is a Scottish American who looks for the latest trends and accessories. She's considered the drama queen of the group and believes in superstitions. Her fashion style is glam. She is sweet and is best friends with Crissy Maxwell.
In the old series, Lila was Polly Pocket's best friend and was a shy, quiet, insecure girl, who loved to compliment people on their outfits. She liked reading, animals, music, sports, fashion and was a member of Polly and the Pockets, where she played the keyboard. She also has a keen intrest in photography. 
Gallery