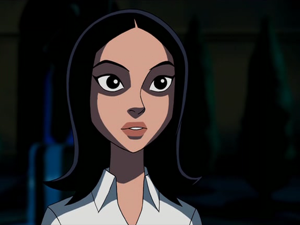 Lucy is a character that first appeared in All That Glitters.
History 
In the episode, she is one of the girls Michael Morningstar seduced and used to absorb energy. This led her to become one of the zombies that attacked Ben, Gwen, and Kevin. At the end of the episode she absorbed her power back from Michael along with Gwen and other girls. She is also from Michael's prep school.
Appearances
She has black hair, and wears a white T-shirt, a black skirt, long white socks and black shoes.
Appearances
Ben 10: Alien Force
All That Glitters (first appearance)
Screenshots