We're Getting Mutants in the MCU - The Loop
Play Sound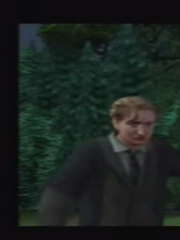 Professor Remus John[3] Lupin, O.M. (First Class), (10 March, 1960 –2 May, 1998), also known as Moony, was a half-blood wizard and the only son of Lyall and Hope Lupin (née Howel). He was afflicted withlycanthropy during his childhood, as Fenrir Greyback's revenge against Lyall. He attended Hogwarts School of Witchcraft and Wizardry and was Sorted into Gryffindor house. During his school years, he was one of the Marauders, best friends with Sirius Black,James Potter, and Peter Pettigrew. Together they created theMarauder's Map.
After Hogwarts, Remus and his friends joined the Order of the Phoenix and fought in the First Wizarding War. However, Pettigrew betrayed James and Lily Potter to Lord Voldemort and Remus had lost all of his closest friends in various ways by the end of the First Wizarding War, though he and Sirius Black later rekindled their friendship. Remus taught at Hogwarts School of Witchcraft and Wizardry as Professor of Defence Against the Dark Arts during the 1993–1994 school year. He was also a professor of Harry Potter, James's son, whom he taught how to conjure a corporeal Patronus, but resigned after Severus Snape revealed to the public that Remus was a werewolf. He fought against Death Eaters once more in theSecond Wizarding War, during which he lost his friend Sirius. In 1997, Remus married fellow Order member Nymphadora Tonks and had a son, Edward Remus "Teddy" Lupin. Remus fought at the Battle of Hogwarts, during which his wife was murdered by Bellatrix Lestrange. Remus was also murdered by Death Eater, Antonin Dolohov, during the same battle in 1998. He was avenged by Filius Flitwick.
He briefly appeared again through the Resurrection Stone for Harry, along with James Potter, Lily Potter, and Sirius Black in 1998.
History
Write the first section of your page here.
Magical Powers
Write the second section of your page here.