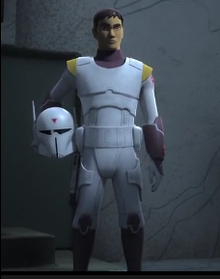 Tristan Wren, the brother of Sabine Wren, was a Mandalorian human male. He was the son of Ursa Wren and her husband.[1] After Sabine deserted the Imperial Academy on Mandalore, Tristan was forced to join Gar Saxon's Super Commandos in order to keep their clan's dignity. In 2 BBY, Tristan reunited with his sister Sabine after she and her rebel companions tried to convince Clan Wren to aid the rebellion. When Gar Saxon ordered the destruction of Clan Wren, Tristan chose his family and joined the rebels and Fenn Rau in defeating Saxon and his warriors.[2]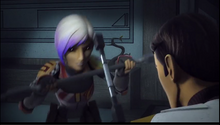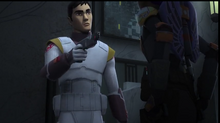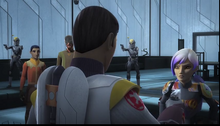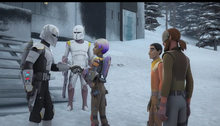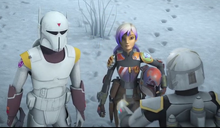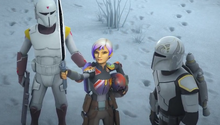 Community content is available under
CC-BY-SA
unless otherwise noted.