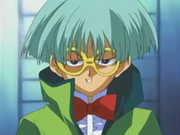 Write the first paragraph of your page here.
History
Write the first section of your page here.
Deck
#main
Gemini Elf x3
Flying Kamakiri #2 x3
Big Insect
Gokibore
Killer Needle
Kamakiriman
Basic Insect
Petit Moth
Perfectly Ultimate Great Moth
Great Moth
Insect Queen
Giant Rat x2
Flying Kamakiri #1
Pinch Hopper x2
Skull-Mark Ladybug
Cocoon of Evolution
Needle Worm x2
Larvae Moth
Parasite Paracide
Man-Eater Bug x3
Leghul
Dark Hole
Swords of Revealing Light
Monster Reborn
Mystical Space Typhoon
Insect Armor with Laser Cannon
Laser Cannon Armor
The Seal of Orichalcos
Forest
Torrential Tribute
Dust Tornado
DNA Surgery
Call of the Haunted
Seven Tools of the Bandit
Negate Attack
Magic Jammer x3

#extra
 Kwagar Hercules
 
 !side
 Launcher Spider
 Hercules Beetle
 Pinch Hopper
 Leghul x2
 Polymerization
 Insect Imitation
 Insect Neglect
 Trap Hole

Community content is available under
CC-BY-SA
unless otherwise noted.