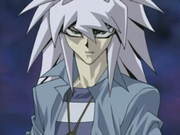 Write the first paragraph of your page here.
Section heading
Write the first section of your page here.
Deck
Monsters
Normal Monsters
Lady of Faith
Seven-Armed Fiend
Doma the Angel of Silence
Earthbound Spirit
Gernia[Notes 3]
Goblin Zombie[Notes 3]
Headless Knight
Souls of the Forgotten
The Earl of Demise
The Gross Ghost of Fled Dreams
The Portrait's Secret
Doomcaliber Knight[Notes 3]
Necro Mannequin x3
Effect Monsters
Electric Lizard
Man-Eater Bug
Morphing Jar x2
White Magical Hat
Mask of Darkness
Dark Necrofear
Dark Ruler Ha Des
Jowgen the Spiritualist
Puppet Master
Sangan
Diabound Kernel
Fusion Monsters
Community content is available under
CC-BY-SA
unless otherwise noted.